We are proud to share with all of our visitors the feedback that we receive from satisfied customers. We sincerely invite you to read the testimonials while you doubt about the product quality.

If you have been satisfied with the service/products provided by OnlyLeatherBag.com, please feel free to

1. Email us your testimonial to sales@onlyleatherbag.com

OnlyLeatherBag.com is completely dedicated to your genuine leather bags satisfaction.

---
---
Below testimonial is provided by our 1st International Customer, Ayesha, who comes from South Africa. We would like to express our utmost gratitude to Ayesha for her trust and support to OnlyLeatherBag.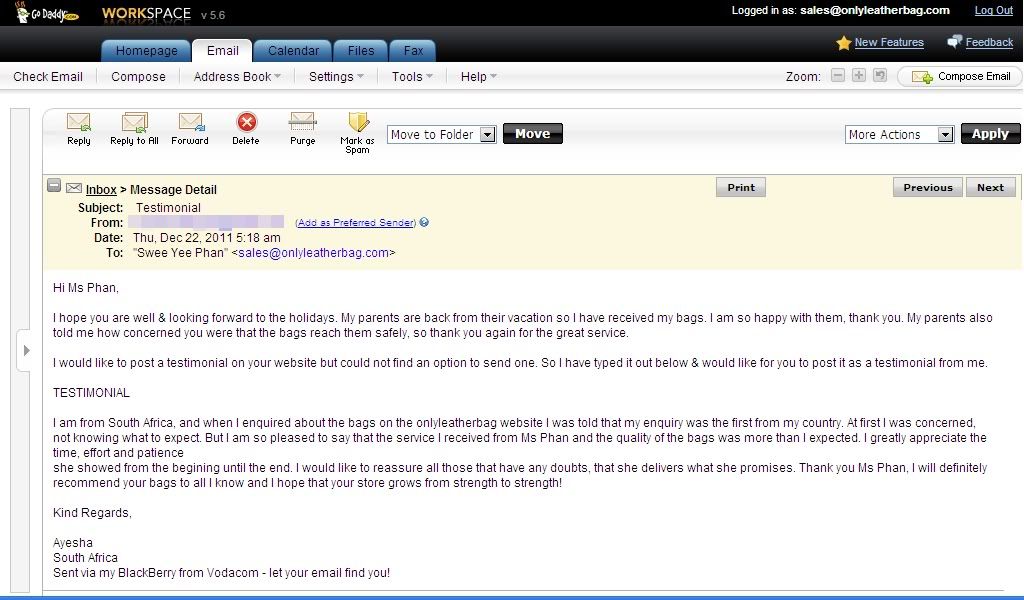 ---
---
---
---
---
---

Disclaimer: All photographs and contents are submitted by our customers. These photographs and contents are copyrighted by OnlyLeatherBag and they are not allowed to be reproduced or duplicated.